Product Description
Yuejin petrol medical waste transfer vehicle
Vehicle size: 5150*1870*2650
Box size: 3000*1700*1610
Power/horsepower :83KW/112 horsepower 1499 displacement
Liuzhou wuling engine (LJ4A15Q6)
185R15LT 8PR tires original factory dangerous goods chassis with ABS, front disc braking, exhaust auxiliary braking, exhaust pipe front, speed limit 80, power switch, brake self-adjusting gap, directional power, 64L fuel tank (enlarged fuel tank), TWS (front Three-way catalytic converter) +GPF (rear four-way catalytic converter) +OSC carbon tank processing
The wheelbase: 2650
Professional focus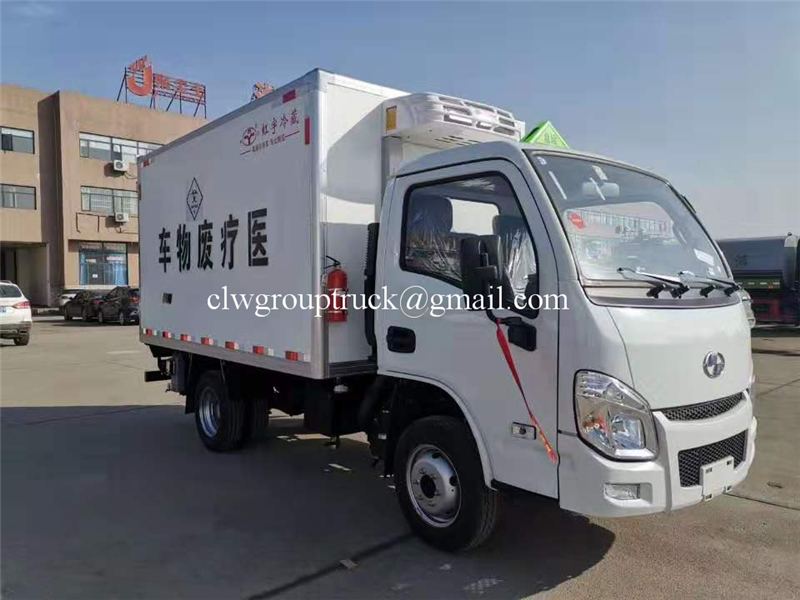 According to the design concept of customer value maximization, in with the international card expert after a long time, multi-angle research and cooperation on the basis of our customer's real experience of super and vehicle. The overall structure is reasonable and compact, and the sealing and gap degree of each connecting part are the highest in China.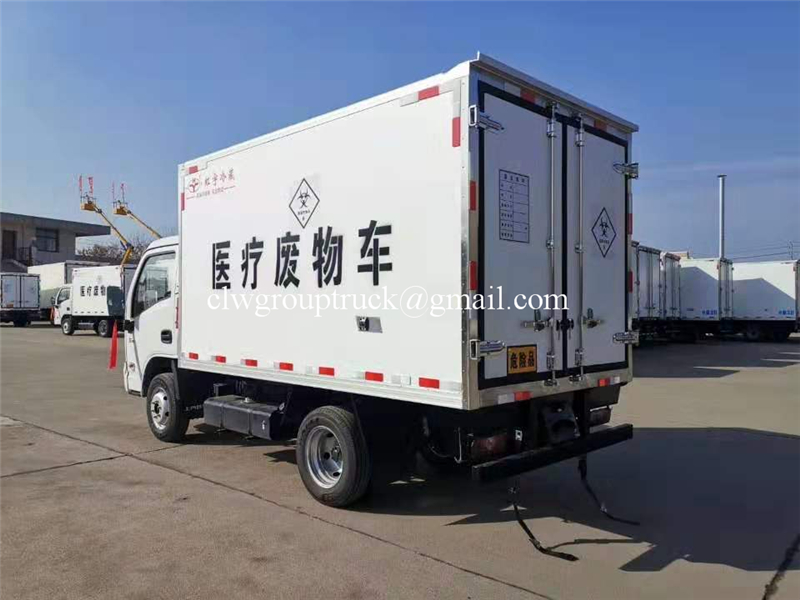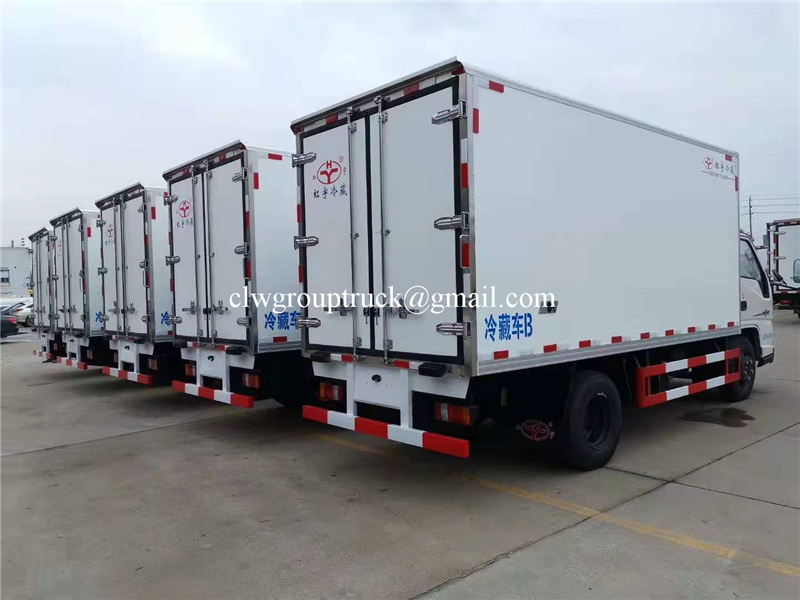 Basic configuration parameters
Vehicle name refrigerated van classifying van
Dimensions (mm) 5995 * 1980 * 3100 cargo compartment dimensions (mm) 4100 * 1700 * 1920
Interior fiberglass exterior color steel body thickness (mm) 5-8
Box body interlayer 8CM polyurethane foaming cladding Angle material stainless steel cladding Angle
Refrigeration units brand kelly/loose snow/huatai/carrier/cold/han hana temperature range (℃) : - 5-18
Total mass (kg) 4495 rated mass (kg) 1500
The maximum speed (km/h) of 2,800 (kg) is 90
Fuel type diesel emission standard country 4
Wheelbase (mm) 3360 tyre specifications 7.00-16lt 8PR,7.00R16LT 8PR, 7.50-16lt 6PR
Chassis brand/model Howard /ZZ1047D3414D145 engine brand/model zhaochai/cy4102-ce4f
Power/horsepower (kW/ps) 75/100 displacement (mL) 3298
Load configuration parameter
The standard configuration
Compartments are made high quality plate, using the wet legal system board process and glass fiber reinforced polyester all wooden box body frame structure, equipped with well-known brand refrigeration units, unified national motor vehicle chassis formal certificate, certificate of approval for vehicle and vehicle purchase tax invoices, the accessory tools, vehicle quality assurance manual, vehicles operating instructions, the list of service stations, etc.
The optional configuration
Aluminum alloy guide rail, stainless steel meat hook, back door double open/side door, ventilation slot, car temperature monitor, temperature controller and temperature printer can be added to meet the needs of different users.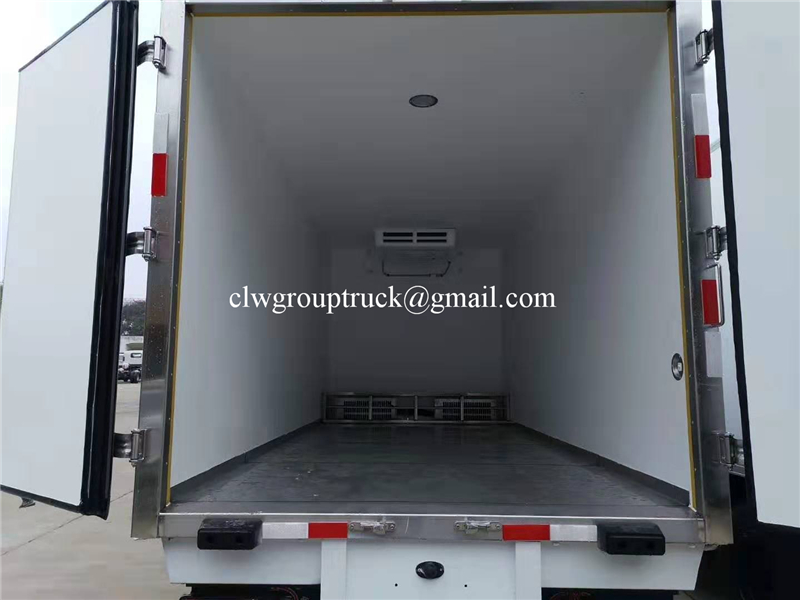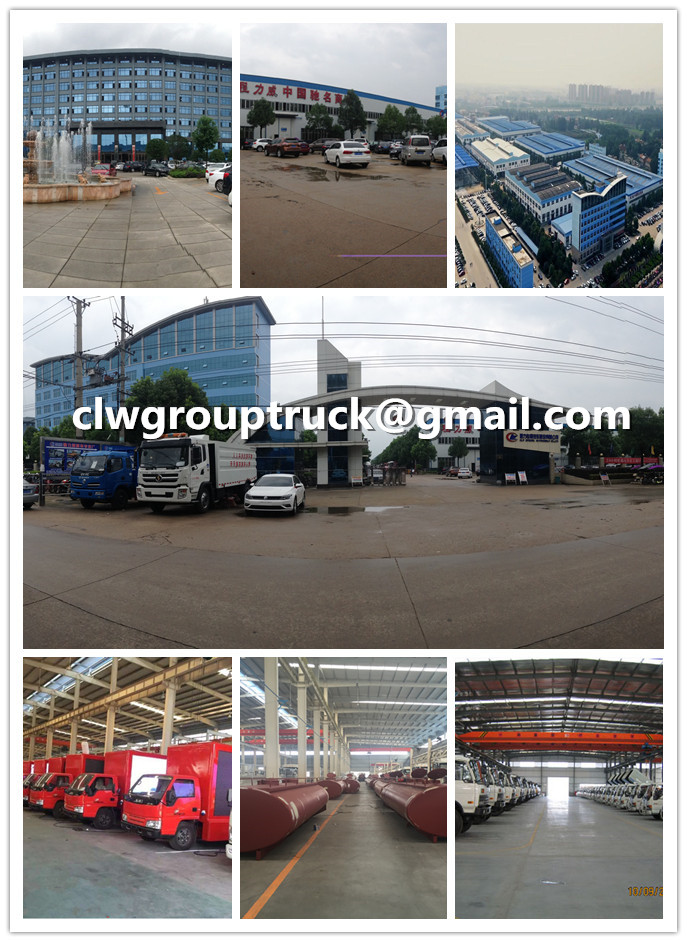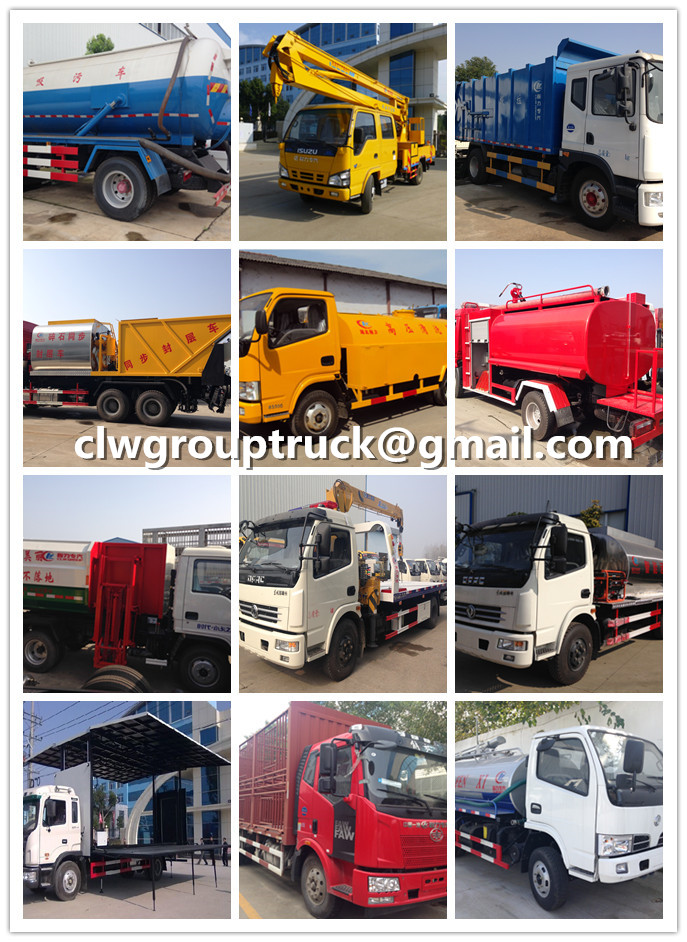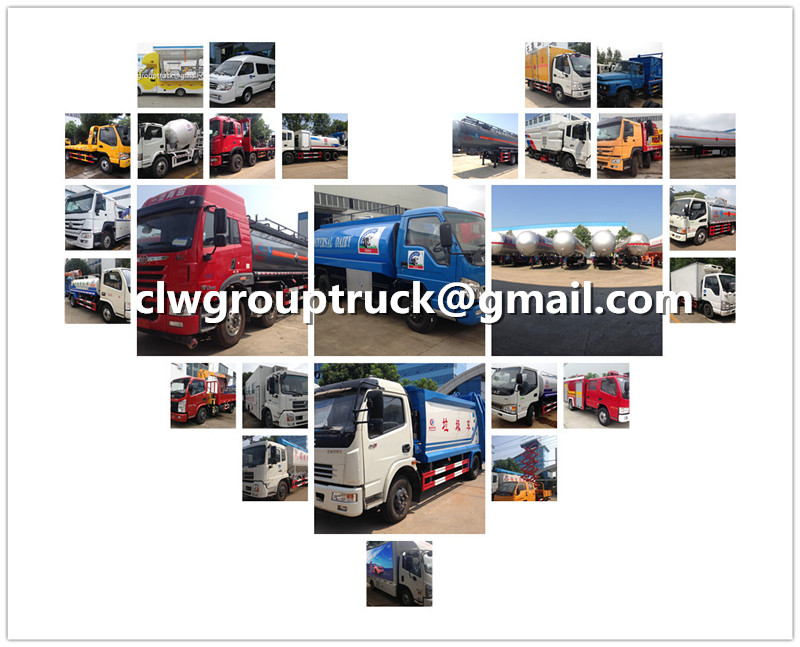 Our company was established in 2004 with strong technical force ,advanced technology and concummate examination method.has passed ISO 9001-2000 international quality system authentication,CCC international compulsory product certification, and through the export product certification.Our products are exprted to more than 20 countries and regions in Western Europe , South America , Central Asia , weat Asia , Southeast Asia , Oceania , Africa , Russia and Mongolia .
Our factory product line:
LPG Truck, Oil Tank Truck, Water Tank Truck, Garbage Truck , Asphalt distributor, Cargo Van Truck , Truck Crane, Road Sweeper, Semi-Trailer, Dump Truck, Wrecker/Recovery Trucks, Sewage Suction Truck, Chemical Liquid Truck, High-altitude Operation Truck, Fecal Suction Truck , Concrete Mixer Truck, Bulk Cement Truck|Powder material truck, Head Truck Tractor, Bulk Feed Truck, Engineering Van, Refrigerated Truck , Milk Tank Truck, Aerial Working Truck, High Pressure Cleaning Truck, Flatbed Truck, Advertisement Truck, Bulk Truck, Mobile Truck, Fire Truck, School Bus, Ambulance, Wrecker Truck......