Product Description
Table Type Plasma cutting machine
Gildemeister CNC machinery Table Type Plasma Cutting Machine is mainly used for all thickness metal sheet cutting work .Because of its high cutting speed with low cost ,make it very popular selling CNC Plasma Cutter used by customers .This table type plasma cutting machine have complete cutting table for loading the metal sheet .Meanwhile ,machine could also add Rotary clamps for metal pipe cutting work .the normal diameters for metal pipes is 200mm ,bigger than this could be customized according to detail work request .The most popular used plasma generator we have Chinese LGK as well as the American Hypertherm .Our Table Type Plasma Cutting Machine has the Auto height control device ,so when the cutting head met curved metal plates ,it could up and down automatically according to the shape change .60A-300A plasma generators optional depend on different cutting thickness .Stepper motors or Servo motors optional according to customers too .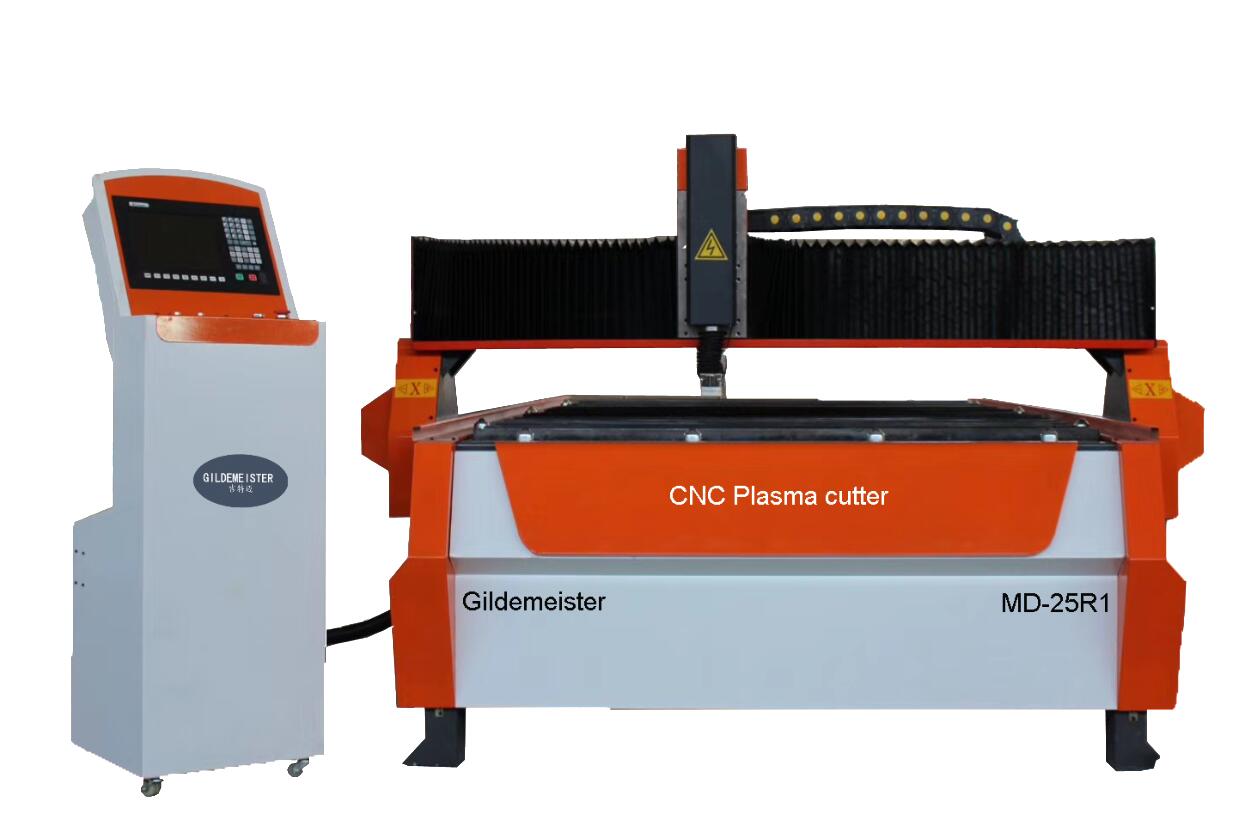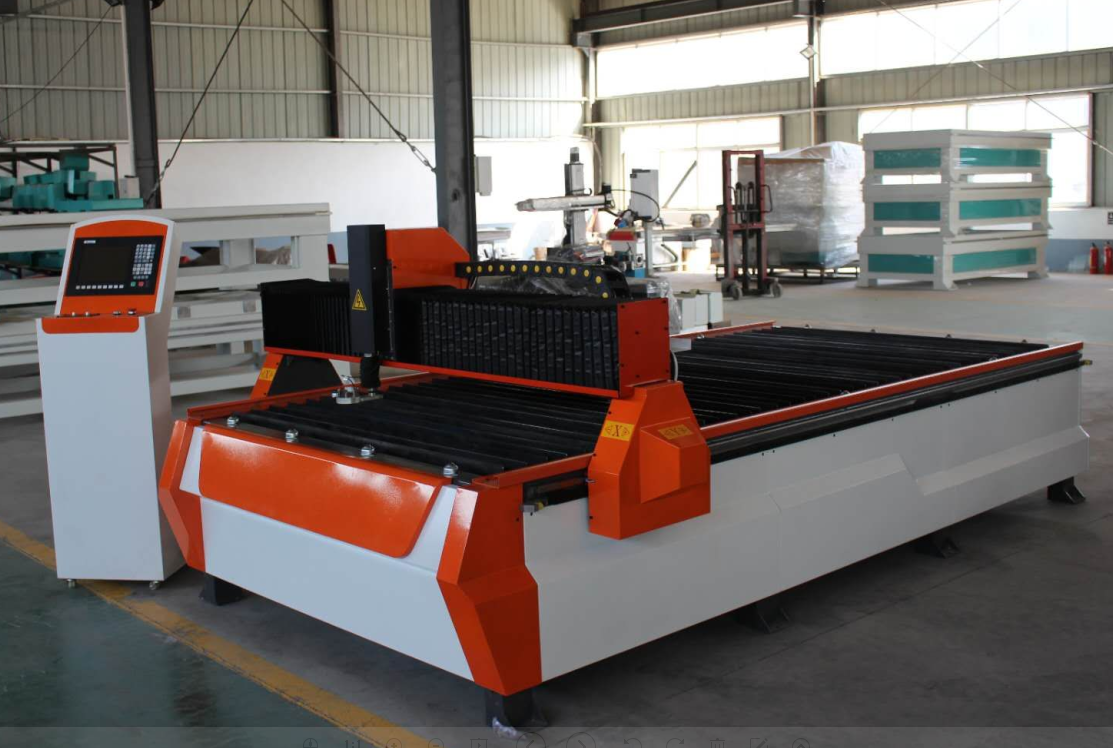 Applications:
Gildemeister CNC Plasma Cutter is mainly used for all type of metal sheet& Metal pipe cutting business such as Carbon steel cutting ,stainless steel and non-ferrous metal sheet cutting sheet metal cutting ,advertising metal letters cutting ,Bridge building ,auto vehicle ,chemical machinery ,engineering plant ,universal machinery ,Pressure vessels etc .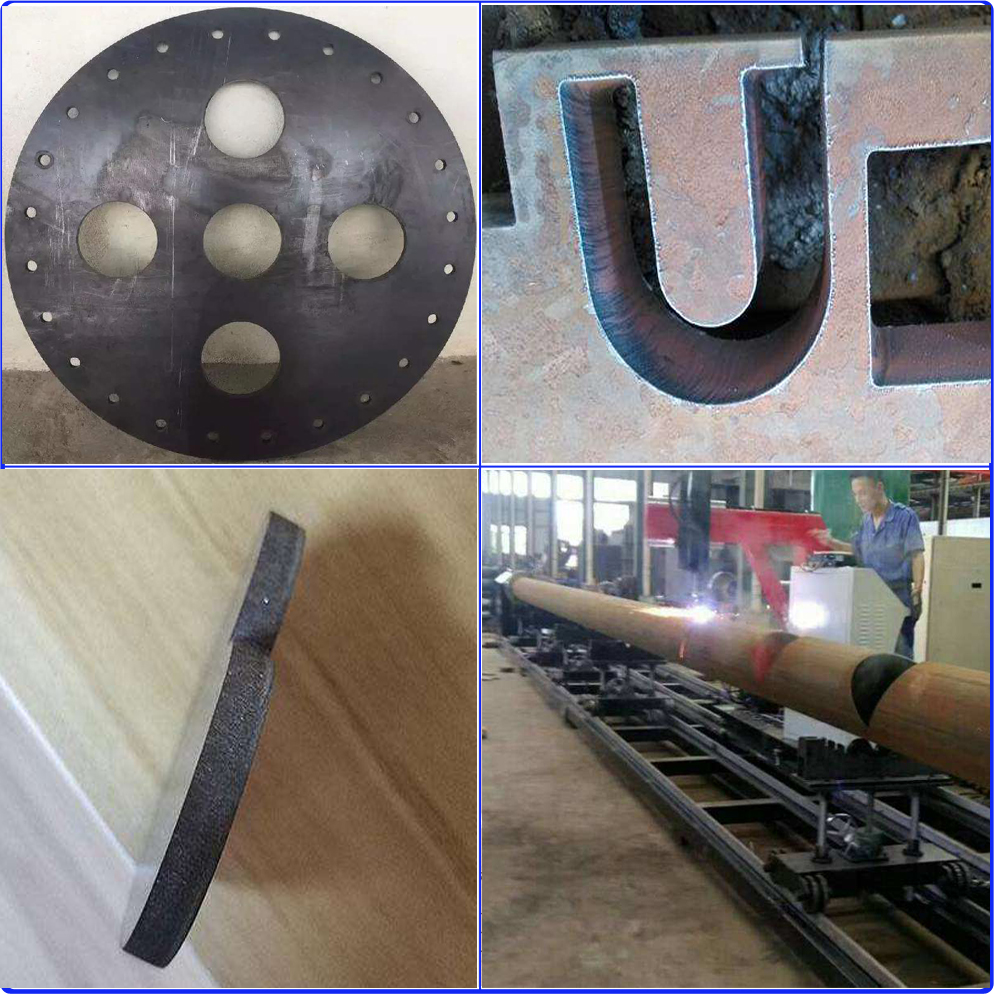 Working principles:
The state of plasma is the forth one of all matters .It is formed by the ionization of gaseous materials is positively charged ions ,neutral atoms and free electrons and other particles.It has good conductive material similar to gas ,it also follow the laws of the gas .

The Cutting used in plasma Arc welding is the use of special compressed form of arc in the protection of gas torch jacket with a stretch of water between the electrode cooling.A small diameter nozzle,and access to a kind of gases at the same time .so that the arc goes through the nozzle hole.Therefore ,limit the arc column by the channel to be compressed ,the work of Arc was a very strong gas heating .Gas molecules absorb heat from the arc split into atoms ,atoms also dissociation into Ions and electrons which become high temperature plasma Arc to cut through all the metal sheets .
Specificaitions :
1.0 Table type Plasma Cutting Machine choose light duty gantry ,good rigidity ,less Inertia of Motion .
2.0 Duel size stepper motors driving with Taiwan square orbits ,smooth power transmission ,high accuracy .
3.0 Small cutting edges ,tidy ,no metal scrap ,working with metal bending machine ,Notching machine etc to form a working line .
4.0 High cutting speed with much lower cost compare to fiber laser cutting equipment ,save cost and energy .
5.0 CNC controlled movement ,Auto Arc striking ,stable working performance .
Parameters:
Model: MD-25R1
Cutting size:1300X2500mm
Structure: Whole steel welded
Table type: Blade table
Cutting thickness:0-30mm
Cutting speed:0-8000mm/min
Cutting accrate: ≤1mm
Re-position accuracy:±0.05mm
Voltage: 380V/50HZ
Plasma generator:63-300A
Working mode:Non Contact
Compressor :0.6MPa
Driver and motors: Stepper/Servo
Weight: 1500Kg
Package: Export standard .
Samples: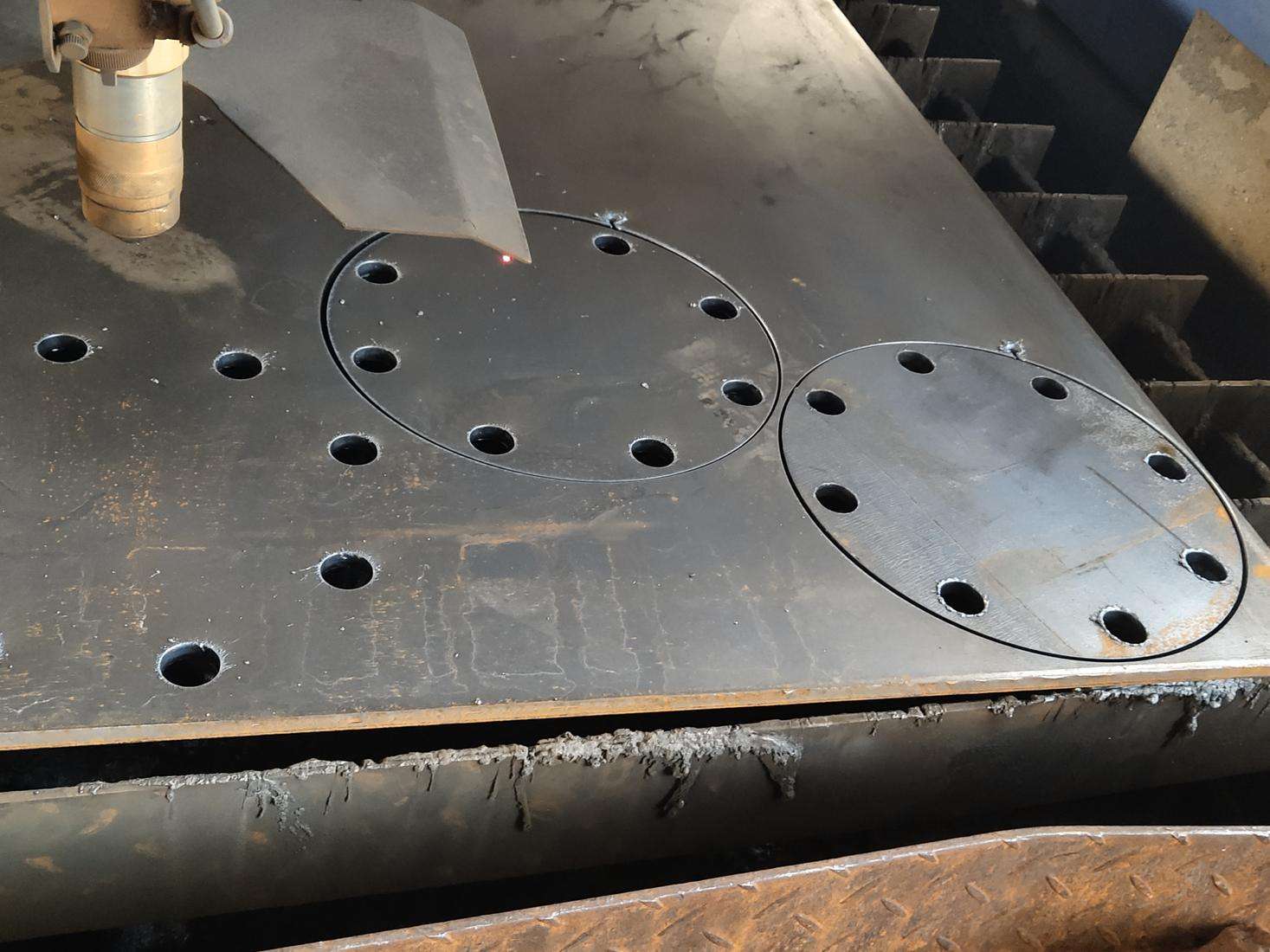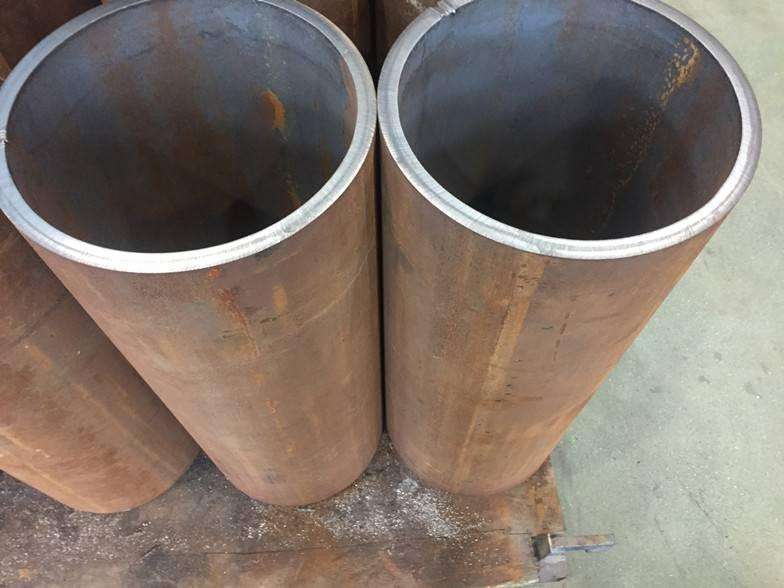 Package and delivery: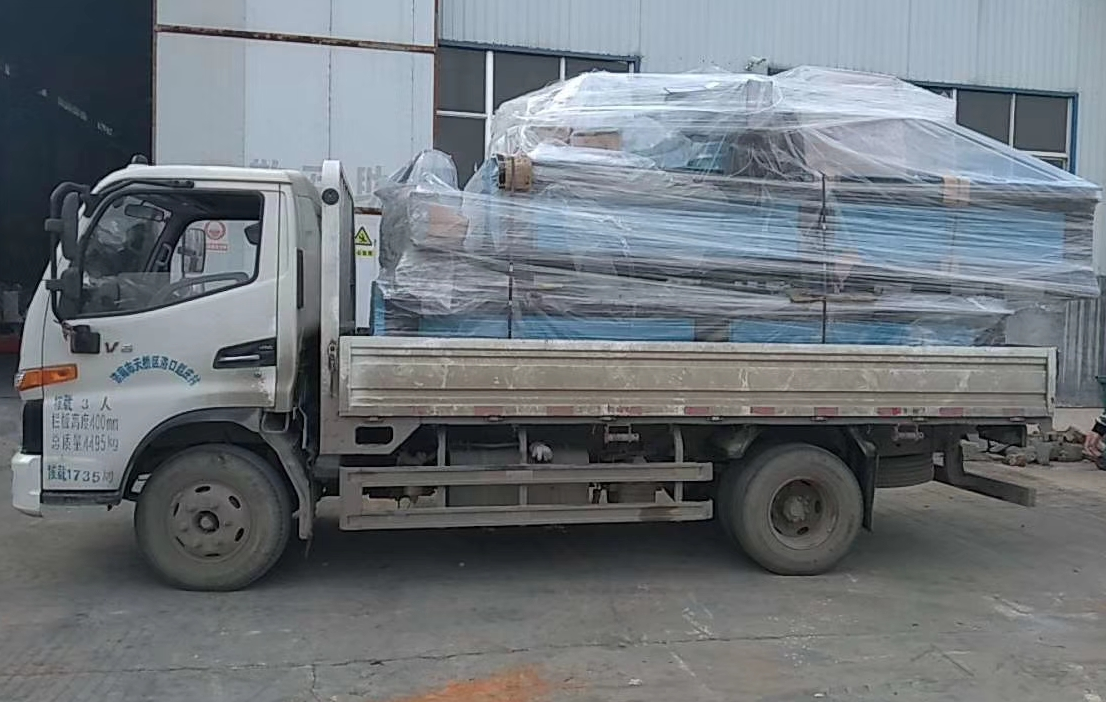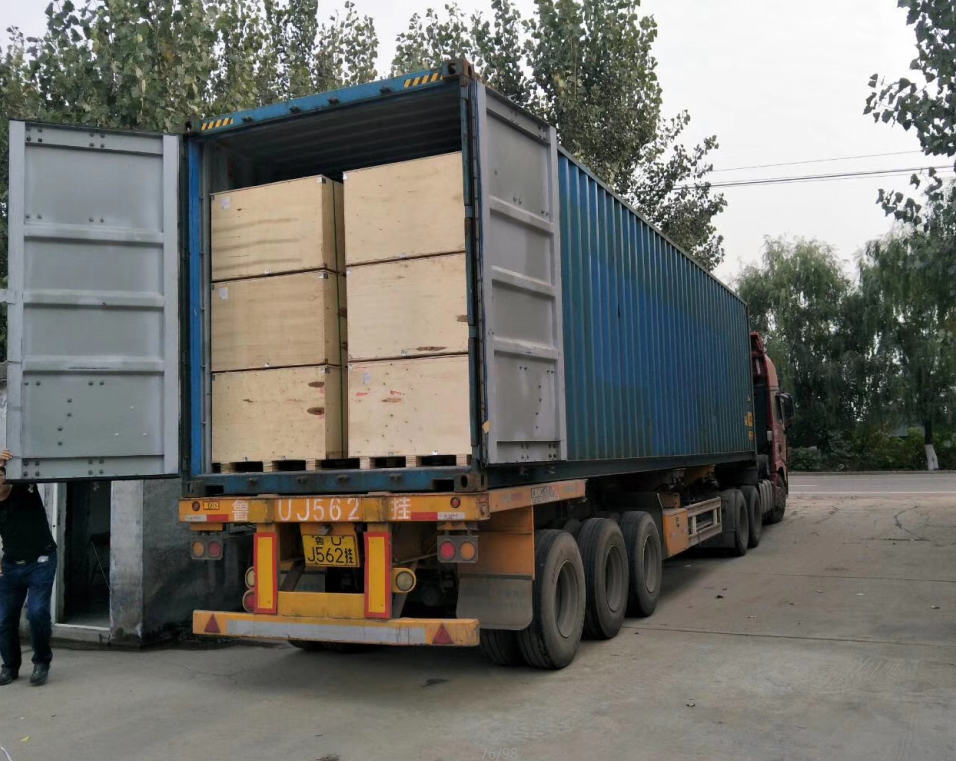 Gildemeister CNC is new brand of Shandong MD motion CNC machinery which aimed for a new generation of CNC equipment .our company has been working in the CNC field for more than decade with thousand of CNC equipment built for customers .We would like to
build the finest CNC equipment with nice external design as well as internal working performance .MD-25R1 is now our latest CNC Plasma Cutting Machine.Customized specification according to different customers' request is also available.Meanwhile ,we also have CNC ROuter Machine ,Co2 Laser Cutting machine ,CNC drilling and milling machine ,fiber laser cutting machine ,glass cutting machine ,cnc lathe machine etc available at your service .
To acquire more detail specification and information about our CNC machine ,welcome to contact with our oversea sales department.